I'm not sure about you, but personally I despise addressing envelopes
  I do not know what it is, but I just simply do not like doing it.   Therefore, when I came across these little beauties, I was in LOVE! Granted they have been around for a while now, however I am still surprised how many people are reluctant to use them…..
Address Wraps
Address wraps give your envelopes a sophisticated, tailored look.  What I love about them: They are perfect for ANY color envelope, they are great for any event, you can coordinate the wrap to match the contents inside of the envelope
and they are legible not to mention fun and something you can DO YOURSELF!
Address wraps work well on A2 sized envelopes allowing your center the recipients address on the front of the envelope and your return address will serve as a seal for your envelope flap on the back.
Here are some fun address wraps that I came across
source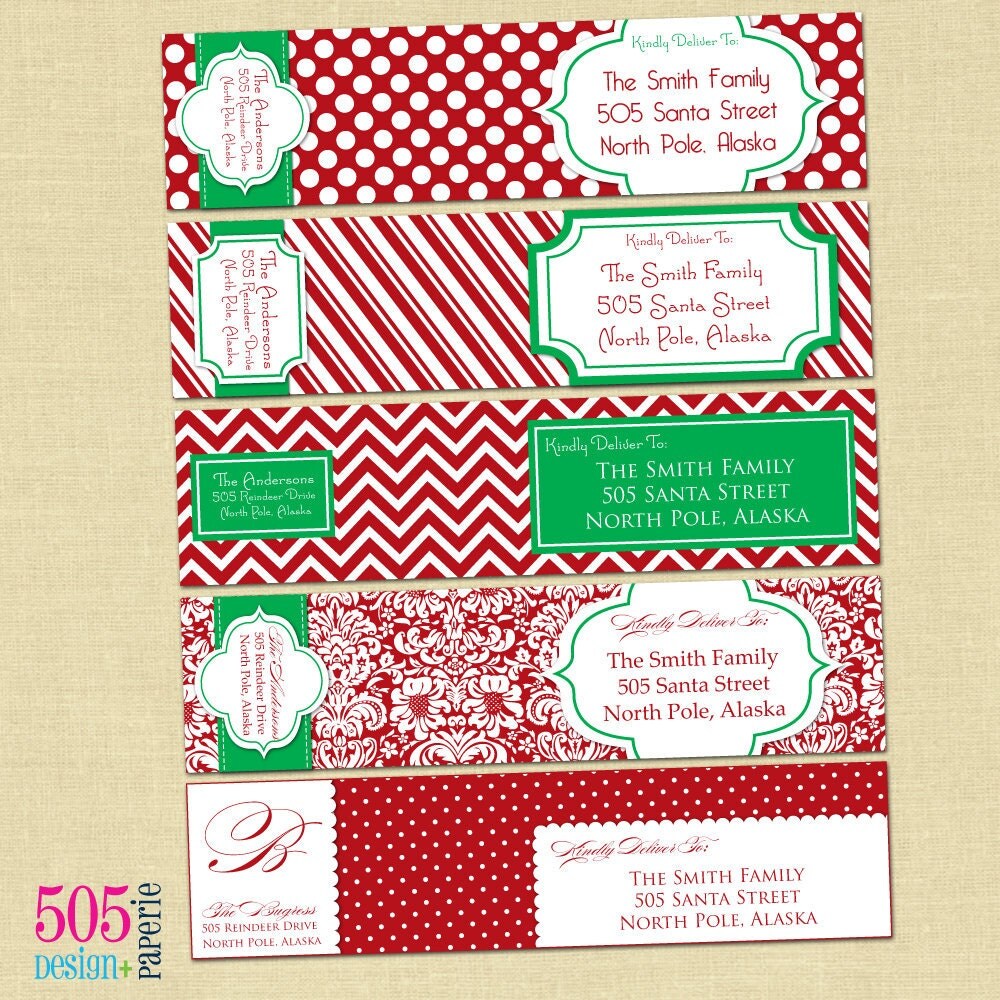 LOVE this striped envelope!!! reminds me of a candy cane!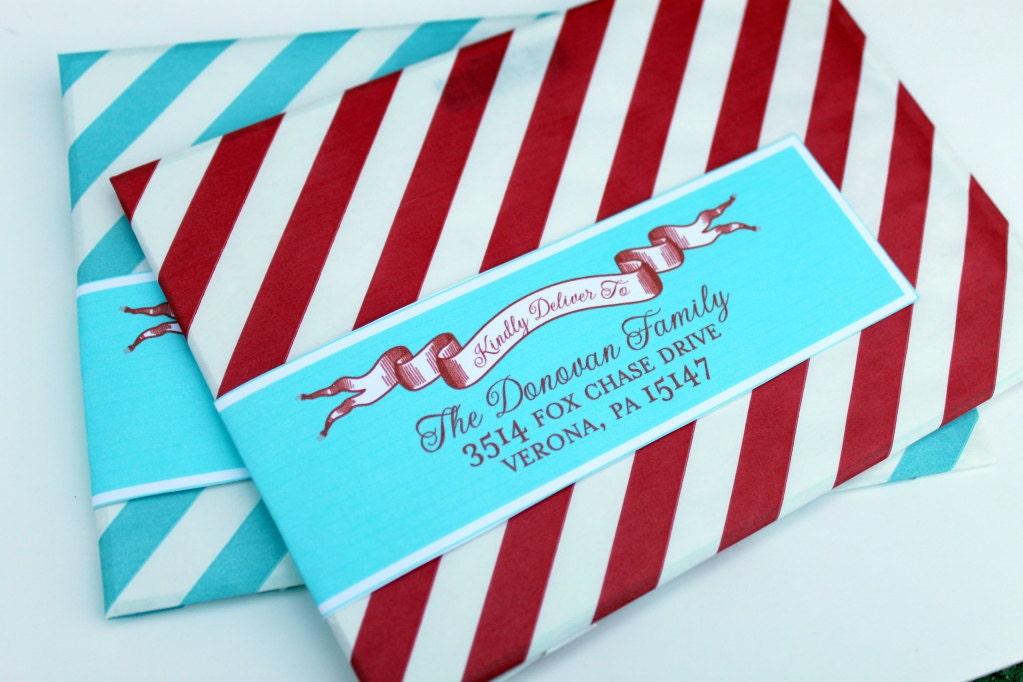 I'm not sure about you but I think I may be using address wraps to address my holiday cards this year
Interested in creating your own Address Wraps? Look no further here is a template that i found that can be totally customized!
ENJOY!